What We Do New
Our portfolio covers more than 26,000 units in luxury properties across the United States.
Develop
BUILDING A HISTORY OF EXCELLENCE
As an industry leader in the design and development of trend-setting apartment homes for over 50 years, Altman Development's professionals have an uncompromising commitment to create uniquely designed living environments for our residents, incorporating green considerations that contribute to savings for our residents, increasing returns for our investors, and contributing to our planet's health.
We believe that each apartment home community should be designed, constructed and professionally managed to the specific needs of each submarket in which they are located. This site-specific process truly provides for an exceptional living experience for our residents, which results in higher occupancies, rents and premiums at our communities.
Site Selection
Top Down/Bottom Up – A defined selection matrix is utilized to select sites that meet specific investment criteria. A typical Altman site requires significant entitlement, engineering and design solutions which create value for our clients.
Underwriter
Altman employs exhaustive market and product research which identifies market risks and opportunities. Each competitive project is broken down by comparable location, project features, floor plans, finishes and services in order to accurately estimate rents. Detailed operating expense budgets are established utilizing on-site specific research and knowledge, and our diverse portfolio experience, which are all then incorporated into our underwriting.
Design
Our unrelenting commitment to design excellence is reflected in our reputation for trendsetting designs over the past 50 years. It is our desire to provide our residents with a no-compromise living environment that truly sets an Altman Community standard resulting in a competitive edge over our competition.
Construction
Altman Builders was formed in order to execute the vision established during the design process through a handpicked team of dedicated professional construction managers, resulting in a project that is on time, on budget, and of the highest quality. Our Construction Team delivers a superior quality project on schedule and within budget.
Management
Altman Management Company provides for implementation of a successful project through the lease up plan utilizing skilled, well trained professionals that execute the management and marketing plan. Management creates a superior image and reputation that maximizes revenue and creates long term value. This along with our unequaled commitment to providing personalized service and exceeding the expectations of our clients, gives our residents an exceptional living experience.
Exit Strategy
The synergy created through the vision of our unique designs, quality of the construction, and our commitment to providing our residents an exceptional living experience every day, provides a premium income stream, that together with careful marketing of the property optimizes the project's ultimate sales value and investor's return on the project.
We are the industry leader in the design and development of trend-setting apartment homes.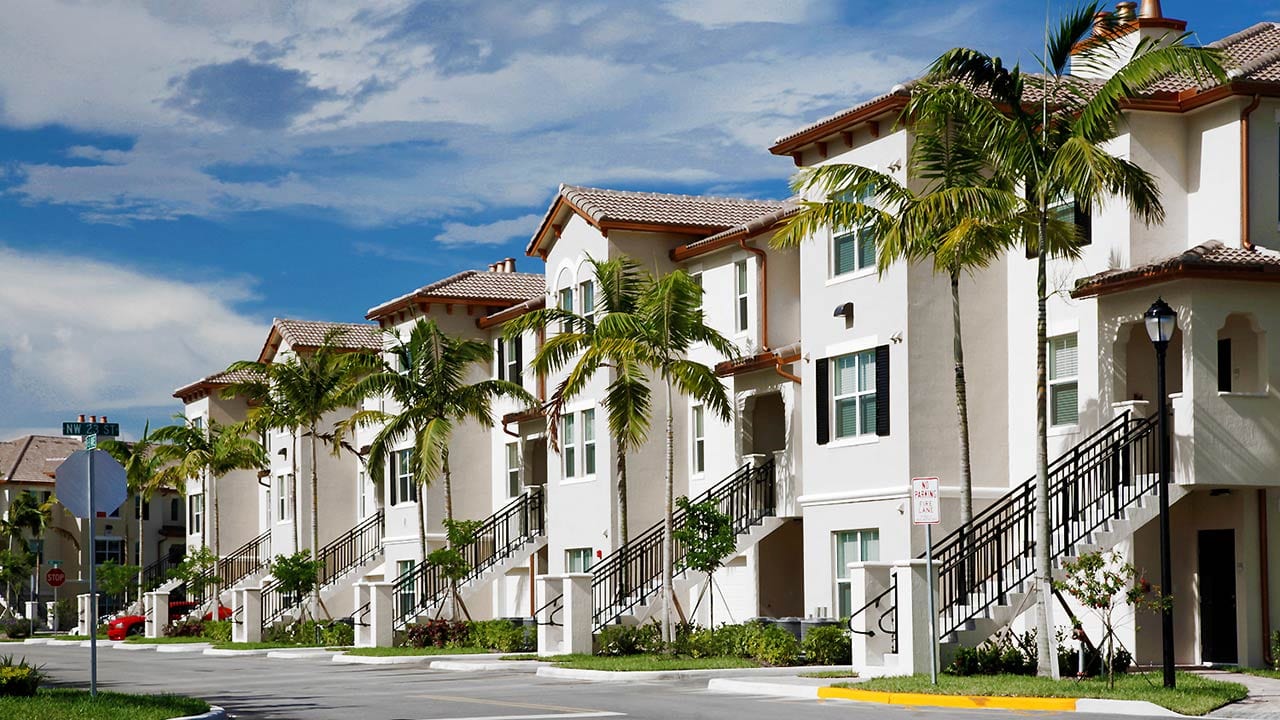 Build
DELIVERING A SUPERIOR PRODUCT
Altman Builders provides Construction Services for Altman Development Company and other Clients. Altman Construction works as an integral part of the Development Team, from conceptual phases of product development through construction completion.
Altman Builders has a diverse background and extensive experience in various construction building types such as garden style wood frame, low-rise tunnel form/non-load bearing masonry, mid-rise concrete frame/load bearing masonry and high-rise post tensioned superstructure; all with high level interior finishes. In addition to "ground up" projects, our project listings include minor and major renovations of existing occupied properties for all building types and include both interior and exterior renovation. Our Construction Services commence at product development inception and continue through completion of construction and the warranty period.
Altman Builders continuously exceeds the expectations of Owners and Developers by delivering superior projects on schedule and within budget.
Preconstruction
Altman Builders Estimators, Engineers and LEED Certified Construction Managers provide our clients with a full array of due diligence services which include feasibility studies, site investigations, designs and systems evaluations, budgeting and estimating, design monitoring and budget control, value engineering, constructability reviews, permitting, schedule development, bidding and subcontractor selection.
Construction Management
Altman Builders Managers and Superintendents manage our client's interests, acting as the Owner's agent or an extension of the Owner's key staff. This allows the Owner to focus on broader project dynamics while our team manages all the construction administrative details based on established goals and budgets. Our services include budget and schedule evaluations, value engineering, constructability reviews, developing cost effective bid packages, pre-qualifying subcontractors, awarding subcontracts, and monitoring and coordinating daily construction activities. In preparation for Owner/Tenant occupancy, our team manages all activities in a planned and systematic method to ensure that the highest level of quality assurance is achieved for the project.
General Contracting
Altman Builders Professionals provide general contracting services for those Owners who prefer this delivery approach when constructing a project. Our construction experience and knowledge of subcontractor markets allows us to be very competitive and cost effective. Once awarded the general contracting work, all trade subcontracts and/or purchase orders are issued expeditiously so that construction activities commence without delay and the project is completed within the Owner's desired time frame. We work with all project team members to deliver a quality product. Although this construction approach requires less day to day involvement with the Owner as it's assumed all the project's design criteria has been established, AGC still views itself as an integral team member in ensuring that all the Owner's objectives are met.
We exceed owner/developer expectations by delivering superior projects on schedule and within budget.
Manage
PROVIDING PROPERTY MANAGEMENT SOLUTIONS
Altman Management Company provides property management services for a number of multi-family rental and communities for Altman-related entities and third-party clients, having served some of our clients for over 40 years.
AMC is a full-service, apartment management company offering integrated systems and flexible, high-quality performance. The AMC team compiles local market information and designs strategic marketing plans to effectively position each property.
Top performing on-site management and regional supervisory teams provide local expertise and are empowered to make decisions regarding day-to-day operations. A centralized accounting staff, utilizing state-of-the-art information technology systems, produce timely financial reports for our owner-clients.
Our portfolio consists of a diverse consortium of clients that include institutional investors, endowment funds, high net worth individuals and foreign investors. Altman is focused on always operating with the highest of integrity and hold the fiduciary relationships with our clients in the most uncompromising regard.
STANDARD SERVICES FOR RENTAL PROPERTIES
Altman Management Company is a full-service, apartment management company offering integrated systems and flexible, high-quality performance. The AMC team compiles local market information and designs strategic marketing plans to effectively position each property. Top performing on-site management and regional supervisory teams provide local expertise and are empowered to make decisions regarding day-to-day operations. A centralized accounting staff, utilizing state-of-the-art information technology systems, produces timely financial reports for our owner-clients.
1. Accounting Services
End-month delivery of complete financial reporting package
CFO available to owners and asset managers for questions
Payment of all invoices
Collection of receivables
Management of delinquents
Prepare operating and capital budgets
Review financial aspects including accounts payable, occupancy/rent roll, accounts receivable, actual financial condition and reporting
2. Corporate Support Services
Resident support & 24-hour emergency service
Preferred contractor/vendor list
Contractor procurement
Procurement of collections attorney
HUD compliance specialists
Assistance in procuring insurance
Assistance in local, state and federal regulations, code and policy compliance
Record storage
Notices/rules enforcement
Plan and direct capital improvement projects
Correspondence to residents and contractors/vendors
3. Personnel & Staffing
Review of current staff/placement if take-over applies
Provide experienced manager to oversee property
Regional Property Director to make regularly scheduled on-site visits
Provide comprehensive monthly property inspection
Locate, screen, hire, train and supervise on site staff
Coordinate and convey expectations to all on site vendors
Assist with review and interpretation of change in regulatory statutes
Oversee quality of work for selected contractors
Obtain bids and proposals for required projects
Oversee repairs and needed improvements
4. Online Service and Resident Portal
Online rent pay
Maintenance requests
Calendar of events
Resident link to entertainment
Connect to relevant social media
5. Hurricane Preparedness and Response
Distribute notices to all residents notifying them of impending severe weather
Arrange and coordinate contractors
Provide residents with pre-hurricane check list
Provide residents with post-hurricane check list
6. Distressed Property Services
Review of property and market
Property needs assessment
Review of resident profile
Compliance review and provide recommended plan of action
Create plan based on owner objectives and most cost-effective alternatives
Property Operations
TALENT DEVELOPMENT
Altman Management Company has an accomplished approach toward talent development, management, and sustainability. The Associate Development Department designs training programs that embrace the best in industry, optimum learning models, talent assessment, development strategies, expert outsourcing, learning interventions, systems proficiency, and technology training. Our Associate Development success is validated through internal promotions, stellar compliance ratings, and Associate education results that are significantly higher than industry benchmarks.
One of the most important factors related to high level property performance is training. Our online training partner is industry leader Gracehill. The software program utilized is VISION X. Altman Associates are assigned a rigorous curriculum, with benchmark passing scores established at 90% or above. Our curriculum is complimented by classroom training held in our exclusive learning facility, weekly internal and external virtual training, lecture attendance, and certification goals. Training programs include:
Proprietary Exceptional Living Experience Training
Management Training
Fair Housing and Landlord Tenant Law
Contemporary Leasing
Performance Plan Management System
Safety and Risk
Maintenance Training
Yardi Software Training
Ethics Training
Policy Compliance
Leadership Development
Financial Analysis Training
Shopping Reports, Evaluation Review, and Improvement Plan Monitoring
Talent Management initiatives are tailored to the Asset's positioning in the market, the client's business strategy, and supports all marketing initiatives to ensure expertise in associate application. By providing sequenced, structured support in each operational area – both in person and online – the Associate Development Department ensures Altman's proven record of transforming viable properties into successful and sustainable assets.
We utilize Grace Hill for training needs, the industry's leading online provider of state-of-the-art, interactive property management education. Training programs include:
Management training
Fair housing and preventative law
Leasing training
Safety and risk management
Maintenance training
Leadership development
Financial analysis training
Shopping report evaluations
Audit and Compliance Services
Our internal auditing department audits every asset annually for accuracy and legal compliance of all property and leasing paperwork. Audits are done on site to ensure that all financial information is correct and complete within the property management software system.
MARKETING
Altman Management Company has a progressive marketing and integrated business solutions department that provides agency-level marketing, graphic design and cost-effective leasing and operations technology. Our unique and synergistic approach to marketing allows us to deliver greater cost savings while maximizing efficiencies across multiple layers. Technology is a leading driver in the apartment industry today and is at the core of our marketing platform. Our integrated business solutions include but are not limited to:
Property Management Software
Resident Screening
Renter's Insurance
Online Availability, Electronic Reservations & Online Leasing
Revenue Management
iPad Leasing
The Marketing department works hand-in-hand with various key support groups to ensure complete collaboration and goal achievement in all leasing and operational areas of the community. Extensive reporting is available and includes:
Customized Reporting Packages
Budgeting and Reforecasting
Benchmarking
Market Surveys
Leasing Performance
The marketing team collaborates with regional and property teams to create and execute strategic marketing plans and effective advertising campaigns. In the ever-growing hyper-local environment, it is critical for each property to have a tailored approach that achieves the necessary objectives specific to the property, its unique audience and differentiates it from the competition. Altman Management's corporate marketing support includes a wide range of marketing capabilities across multiple channels, including:
Agency collaboration or in-house brand development – copywriting, branding, rebranding, logo design, promotional items
Signage – permanent signage, monument signage, directional signage, banners, digital signage, etc.
Websites
Social media and content marketing
Advertising campaigns
Internet Listing Services (ILS)
Sweepstakes and promotions
Outreach marketing
Search Engine Optimization (SEO)
Blogs
Search Engine Marketing / Pay-Per-Click (SEM / PPC)
Email marketing
QR codes
Video and photography
Mobile solutions
Location based marketing
Ratings and reviews
Collateral
PR and media planning
MAINTENANCE
Our on-site property service technicians are highly skilled and knowledgeable in areas of asset preservation, expense control, emergency preparedness, safety and risk management.
Capital asset inspections are performed by a member of our corporate team as part of the annual budget process. Scopes of work are developed and proposals for repair are reviewed. Property inspections are performed on a monthly basis reporting on unit make-readies as well as key control, exterior building appearance and landscape maintenance.
The maintenance training and customer service programs ensure both asset preservation and customer satisfaction. Our teams actively participate in maintenance seminars to ensure they are continuously ahead of industry standards.
MANAGEMENT INFORMATION SYSTEMS
Altman Management Company views information systems as an integral component in our commitment to customer service with the MIS team readily available via phone or e-mail for troubleshooting. Substantial investments have been made in personnel and infrastructure allowing support staff to quickly identify problems and reduce downtime. The Altman MIS team offers a variety of applications that streamline reporting and increase property productivity. Altman currently utilizes Yardi Voyager as our property management software program. We use Yieldstar software for clients who wish to use a revenue management system. We offer a web-based property management system to provide clients with real time data.
ASSET MANAGEMENT
Altman's asset management team provides a broad range of services depending on clients' goals for their investments. Our asset management team is skilled at strategically operating an asset to maximize the return on investment. Asset management services provided include:
Income and expense projections
Valuation analysis
Revenue management
Advising on asset repositioning
Broker selection and management Reviewing or creating property proforma Market data
Projecting market trends
Property tax evaluations
Cash balance projections
Underwriting potential acquisitions
Recommendations for potential dispositions
Capital expense evaluations and projections
WHY CHOOSE ALTMAN?
Over 50 years property management experience of internally and third-party owned assets including lease-ups, stabilized, value add, income-restricted, mixed-use and fractured condos
Proven track record of property management services in the Southeast, Mid-Atlantic and Mid-west
Extensive experience through the full life cycle of multifamily communities, including due diligence for third parties, pre-development services, lease-up to stabilization on new construction, renovations, repositioning and through sale
Proven leader in delivering exceptional customer satisfaction through a service-oriented approach to property management, marketing and maintenance
Innovative marketing and training departments with conception to completion strategies of projects and hands-on associate trainings
Effectively maintained consortium of clients that include institutional investors, endowment funds, high net worth individuals and foreign investors with encouragement on frequent communication about targeted goals
We are focused on your asset in order to maximize the return on your investment through uncompromising integrity and attention to detail
We are a first-rate team of highly-experienced property management professionals.
Altman Living
Altman Living's parent company, The Altman Companies, is a vertically integrated development, construction, property management and asset management platform headquartered in South Florida. Since 1968 we have developed, constructed, acquired and managed over 27K apartment homes throughout Florida, Michigan, Illinois, North Carolina, Georgia, Tennessee and Texas.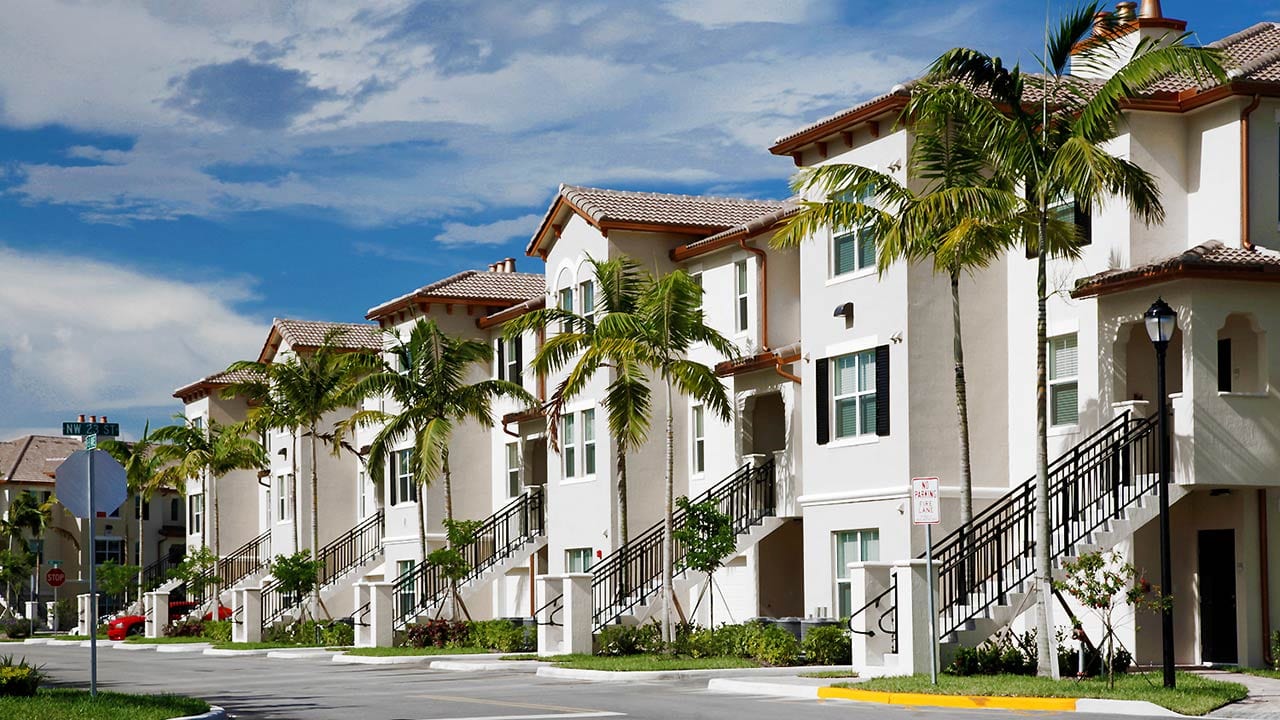 Our History
Altman originally established our reputation as a developer of affordable housing in Michigan in the 1970s and 1980s. Now with the introduction of Altman Living we are once again focusing on this important area of the housing market, offering properties that are financially accessible to individuals, families, and seniors. Altman Living addresses the continuing and growing need for affordable and workforce housing in the southeast and mid-Atlantic regions.
We work with state, local, and federal housing programs to produce Low Income Housing Tax Credit, affordable workforce, and mixed-income housing opportunities. We draw on Altman's expertise in developing high-quality luxury housing and couple that with the affordable housing development acumen of David Schultz and Samantha Brown to provide residents with affordable, exceptional living experiences.
In the late 1960s, Joel Altman was finishing college and began work on a 65-unit student housing project. He then began developing throughout Michigan utilizing the various State Housing Agency and HUD programs at the time which were a precursor to the Low-Income Housing Tax Credit Program.
Joel Altman continued to work with HUD and the state agencies to develop rental communities throughout the 1970s establishing The Altman Companies' reputation as a leading developer of affordable housing.
Leadership
David Schultz, President of Altman Living, LLC and Samantha Brown, Senior Vice President of Altman Living, come to Altman Living and the larger Altman Companies with over 50 years of combined experience developing affordable and LIHTC housing. After 13+ years of leading the development team together at one of the largest nonprofit housing developers in the US, Community Housing Partners (CHP), David and Samantha have taken their talents to The Altman Companies, with the challenge and opportunity to develop a new affordable housing platform with the goal of significantly increasing the supply of affordable housing in the communities that Altman Living will serve.
David Schultz President, Altman Living

Prior to Altman Living, David served as Vice President of Real Estate Development, advancing over his 13-year tenure to Senior Vice President of Real Estate and Construction for CHP. David helped lead CHP's development efforts into new geographic markets, partnerships with major housing authorities, and more complex developments. David also led the rebuilding of CHP's construction division. Prior to CHP, David served as the managing director of Triad Companies in Florida, where he guided the development of more than 1,700 residential apartments and multiple commercial projects. David has also served as Senior Project Manager for the Cornerstone Group in Coral Gables, Florida, supervising the development of 1,200 tax credit-financed properties throughout the state. David graduated from the University of Pennsylvania where he also completed post-graduate coursework at the Wharton School of Business.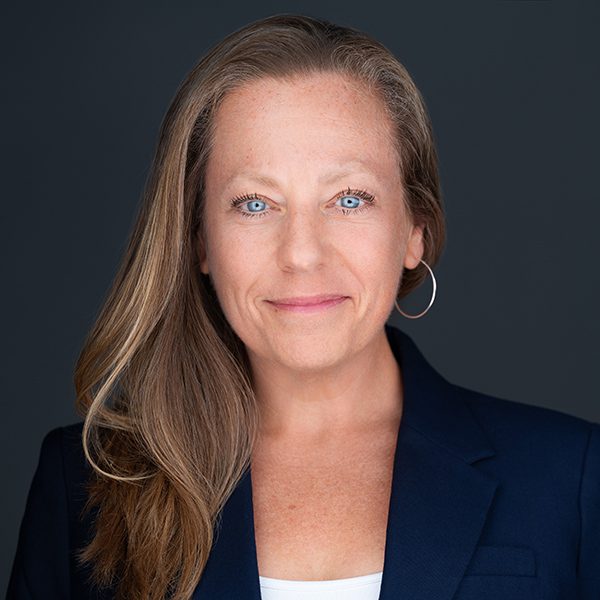 Samantha Brown Senior Vice President of Altman Living

Prior to Altman Living, Samantha served as a Development Officer, advancing over her 17-year tenure to Vice President of Real Estate Development at CHP. As Assistant Vice President and Vice President, she worked closely with David to acquire, finance, and renovate or build new multifamily housing. Samantha managed a staff of 6 real estate developers at CHP, leading successful LIHTC awards year after year. Samantha has developed more than 3,500 units of affordable housing in Maryland, Virginia, North Carolina, South Carolina and Florida. Before CHP, she worked in local government planning in Virginia and North Carolina. Samantha has a master's degree in Community Planning from the University of Maryland College Park and a Certificate in Affordable Housing from Neighborworks America.
Together, David and Samantha have experience developing nearly 9,000 units of Affordable Housing. Their experience spans the breadth of the affordable housing industry. In their work together, they were pioneers in the HUD RAD program, closing the first 9% RAD deal in Virginia and going on to develop 5 more RAD deals in 4 states over a 10-year period. They have considerable experience with federal and State financing programs including HUD Rental Assistance Demonstration (RAD), HUD 202, HUD 811, Section 8, HUD 236, RD Section 515, Tax Exempt Bonds, HUD 221(d)4, NeighborWorks funds, Federal Home Loan Bank Affordable Housing Program funds, HOME, Housing Trust Fund, CDBG, SAIL, and other State and Local funding programs.
David and Samantha have significant experience with multifamily acquisition, rehabilitation, and new construction. Their commitment to successfully developing affordable housing is demonstrated by a long history of LIHTC awards and a track record of completing projects on schedule and within budget.
What We Stand For
Altman Living, is committed to enhancing people's lives by delivering an "Exceptional Living Experience" and enhancing our residents' quality of life. We are driven to design unique communities that our residents are proud to call home. Exceptional service is our absolute pledge. We aim to always be responsive and exceed our residents' expectations so that they can enjoy the important things in life.
Mission
Contribute to the overall growth of the affordable housing stock in the communities that we serve.
Our Vision
Altman Living and its leadership is known for their commitment to enhancing residents' quality of life by designing and building high quality, affordable communities that our residents are proud to call home.
Altman Living's core values are the guiding principles that shape every action and decision. These core values define who we are and guide us in creating outstanding service for real estate projects that reflect our unwavering commitment to excellence.
Markets We Serve
Altman Living is a comprehensive real estate company, seamlessly integrating development, construction and management services in the following areas:
Florida
Michigan
Maryland
Virgina
Illinois
North Carolina
Georgia
Tennessee
Texas